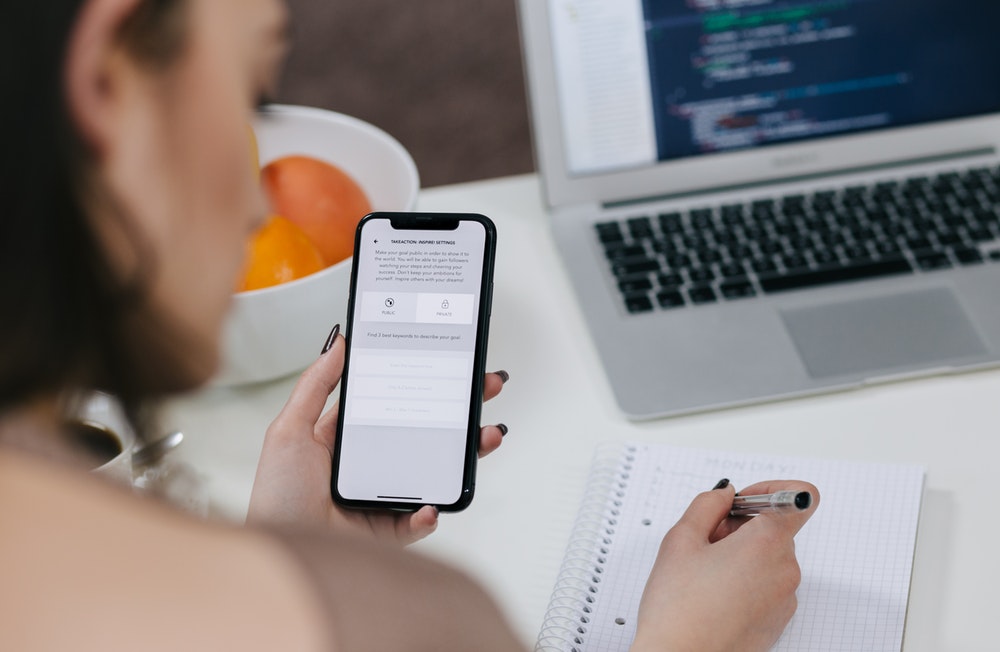 Choosing the right features for your custom mobile app
In the wake of rapid technological progression, one after another new smartphone, featuring a bunch of brand-new features are jumping into the fray to enhance the user-friendliness. Be it about the dynamic functionalities or scope offered to the mobile applications to capitalize on their utmost potential, the new breed of powerful mobile phones is certainly intriguing beyond imagination. It leaves enthusiastic and ambitious mobile phones users wanting for more in terms of a plethora of features. If you are on the verge of launching a mobile application or your venture, you certainly cannot turn a blind eye on the above-mentioned aspect. It is imperative for you to select the apt features no matter how challenging it may seem.
However, it is natural to be unsure initially regarding the integration of apt functionalities and features in the UI of your mobile app. However, as you progress in planning a prototype of your customized mobile app, you need to ensure that you are heading in the right direction regarding the same. The best way regarding the same is developing a list related to the functionalities and features. Step into the shoes of users to think like them and take time in mulling over some authenticate questions like why people would be inclined to install your app, how they will interact with the UI. Exploring apps featuring somewhat similar important features would be a great idea to acquire required understanding related to adding innovative elements in such features. 
As you go on to explore similar apps, do not forget to make note of a few below-mentioned crucial points:-
Ø  Does a user require login?
Ø  Steps involved with utilizing a feature.
Ø  User accessibility ease related to that specific feature
Ø  Hardware requirement related to performing a precise function.
Ø  Likes and dislikes about the similar app's UI and possible areas of improvement related to the same.
Once you have a detailed and lucid list related to the features and functionalities, you need to prioritize the features and decide how they will be embedded into the phased development plan. Here have a sneak peek at the most useful guide that will enable you to choose the right features for your custom mobile app:-
Location Tracking
If you were all set to shun an idea related to including location tracking in your custom mobile app just to save some additional bucks, think twice. Location tracking, especially if you are into some kind of delivery business or where logistics is a crucial element of your business, adding this feature will prove to be extremely beneficial in the long run. For instance, you can easily track the positions of your vehicles or can utilize the feature to know when the drivers exceed their permitted speed limit. 
Voice Assistant Feature
More and more people are jumping on the bandwagon of using varied kinds of voice assistants to experience ease in the way their life operates. If you aim to earn brownie points, integration of your mobile app with the voice assistant technology will undoubtedly prove to be a game-changer feature for your customized mobile app. 
Security
In today's cut-throat competitive business scenario, security-related aspect has emerged as one of the major concerns for the business owners. Considering the same, adopting a proactive approach is the dire need of the time. If you aim to protect the sensitive data of your business, employ the power of a fingerprint sensor on the phone. Security aspect related to a Mobile app is although more a vital consideration, predominantly for organizations operating in the domain of social media, financial services, insurance and the healthcare segment. Integration of Encryption would be recommendable in that case. Even Two-factor authentication would also prove to be beneficial. Therefore, understanding about specific industry requirement to select the apt security feature for your custom app would be required.
Payment
Due to the advent of newer payment gateways', users are enjoying not only the variety but a great improvement in gateways' functionalities as well. With the integration of advanced payment gateways' like Apple pay and Google Pay, it becomes possible for you to take the lead in terms of offering seamless payment experience to your mobile app users. After all, users feel extremely annoyed after going through cluttered experiences related to making payment out of slow payment gateways'.
Networking
The success secret of social media websites lies in the offered opportunities related to networking. You too can empower your custom mobile app by integrating a handful of networking features like the ability to connect with diversified devices on-spot or via any kind of NFC technology.  For instance, if you offer smart products like gadgets or smartwatches that have scope to tap the potential of Bluetooth technology, it would be a brilliant idea to provide the facility to users to customize that product via their smartphone app. If you are into some kinds of services then an option of storing information like discount vouchers or coupon codes in-app may simply delight your target users.
AI (Artificial Intelligence) 
The upcoming era is undoubtedly about AI. If you can integrate AI in the best possible manner for your custom mobile app, it will incredibly work in your favor. These days, users do appreciate customized information and feed. If your app is empowered with an ability to decode the users' interests and behaviors to offer them relevant content, you will end up being a trailblazer in your domain in no time.
Virtual Reality
3D product presentation, real-life walkthrough, augmented reality, markerless tracing, or be it other VR techniques, they are going to gain more prominence with time. Therefore, adopting a realistic outlook will enable you to reap a multitude of benefits in the long run. If your app is competent to take the target users on an impeccable VR tour of their products or services or even infrastructure, it will surely leave a lasting impression on them. Especially, if you are into real estate or travel business, a flawless walkthrough of your premise or process will enable your prospective customers to gain much better insights related to your business offerings.
If your product offering is recognizable, how about adding a few distinctive features like marker tracking AR to create a lasting impression on the minds of the targeted users? Or how about adding a geo-location AR feature to enable users to hunt the venue or any other facility in a specific venue? If you offer cosmetic products or you are into the beauty industry, Face tracking may prove to be a wonderful feature for your custom mobile app. In simple words, if you aim to empower your custom app by integrating apt VR feature, you may seek professional help in understanding that which feature will enable you to fetch the greatest benefits.
Conclusion
It is needless to say that end users are much more demanding and choosy than ever. Also, due to the ever-growing competition, it is difficult to earn loyalty from them. If you step out of your comfort zone in integrating a few extraordinary features, your target users will certainly be able to notice it and your genuine efforts will not go in vain. The more the value addition that you offer to your target users in the form of integrating outstanding features, the more seamless the entire experience will become for them while using your mobile app. Feel free to get in touch with us for a free consultation. (https://vvaleti.com/contact-us.php)