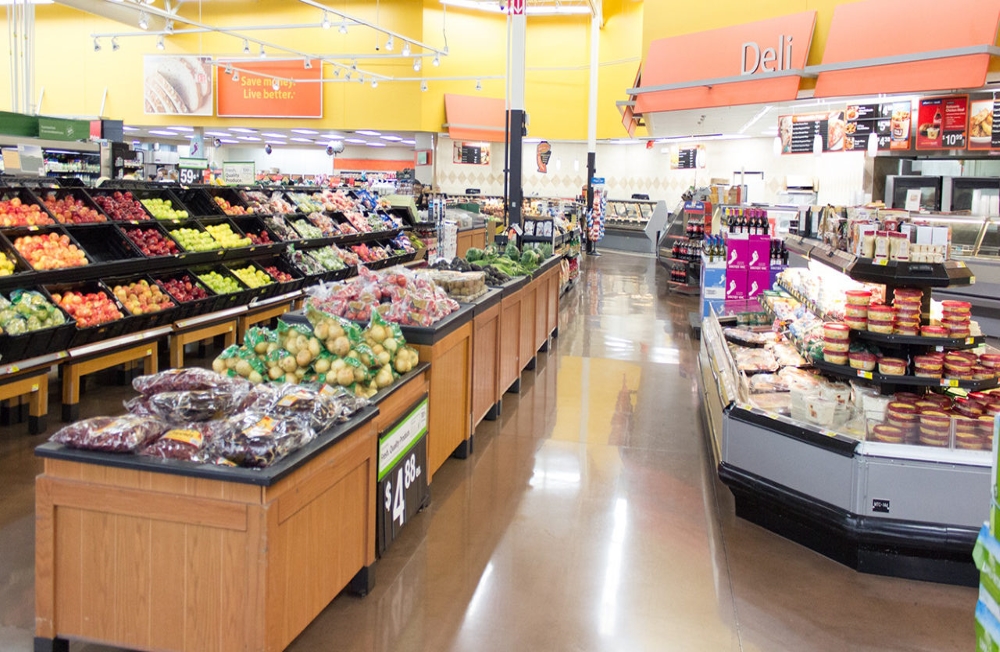 Embedded Vision: Empower Your Store Insights.
The usage of computer vision by machines to understand and interpret their environment (using visual means) is called embedded vision. For embedded vision to be successful, a lot of different domains must work together. Not only should the machine be able to view its surroundings, but it should also be able to detect objects or changes nearby, and interpret the possible consequences of those changes. While embedded vision is an exciting field of technology, the challenges in building and utilizing this technology are numerous. However, providing machines with the ability to see, sense, and respond to their environment opens a lot of avenues for exploration and system differentiation.
There are several advantages of investing in computer vision – many of the daily, tedious tasks can be automated using this technology. Since its discovery about fifty years ago, the applications of embedded vision across industries and domains has grown in complexity – luckily, so has our understanding of the field. Most digital cameras have pre-installed facial recognition software (and some of the advanced ones also predict a person's gender and age!). Advanced software in scanners can convert documents into plain text. Some early applications of embedded vision in retail happened to be in e-commerce. With advancements in technology, the upper hand of e-commerce stores is increasing. To keep up, several retail stores are integrating computer vision into daily processes to improve merchandising, shelf utilization, enhance operations and create an overall pleasant experience for shoppers.
Among the several possible applications of embedded vision, a fast-rising one seems to be the use of this technology to gain insights on consumer habits and trends. More and more companies are coming up that provide a computer vision platform designed to provide data insights for consumer packaged goods (CPG) companies and retailers. These companies innovate and provide customers with continuous and actionable in-store retail insights. In the foreseeable future, this is expected to impact core markets across many countries.
The premise of these companies is fairly easy to understand – images of store shelves are captured via mobile applications, store cameras, or even robots. Once images are obtained, computer vision and deep learning algorithms are applied to identify objects. Post this, and shelf data is digitized with every stock keeping unit (all information that may be necessary about the product) or object (such as price label), with high levels of accuracy. By digitizing shelves, companies get real-time awareness about the status of their shelves – from filling empty spaces to data on the optimal arrangement. This increases the overall efficiency of employees and reduces the amount of labor required. Object detection often takes time, and adjusting processor speeds for real-time detection is difficult. GPUs are used for this very reason – they accelerate the image recognition process. Deep learning algorithms and data analytics processes are used to detect anomalies in shelves or to capture new data.
Store insights are valuable to retailers – the correct analysis of such data can help owners exploit their strengths to maximize purchases and profits. CPG companies and retailers receive granular store-level insights to track execution gaps and shelf compliance cost-effectively and to provide tools to optimize distribution, merchandising and pricing. Embedded vision will enable CPG companies and even third-party clients to capture shelf data using remote devices and receive real-time reports on corrective actions. The collection of sale data can also be automated using this technology. Apart from these advantages, embedded vision can also be used to monitor stores and prevent stocks from running out. Smart cameras can easily detect and autonomously manage low stock and inventory supplies, notifying retailers ahead of time before issues arise. Shopper measurement is another domain that can be exploited. Sensors can analyze footfall according to the time of day, the capture rate of passers-by and their engagement, and shopper's paths around the store. Retailers get useful data on which promotions garner more interest. This technology can be used to improve customer experience too, instead of just monitoring it. Embedded vision provides real-time visibility into in-store service engagement and can be used to add to interactions. Personalized messaging and marketing campaigns can be timed to perfection.
Another upcoming use of embedded vision is the possibility of finding a product from the comfort of a customer's home. Embedded vision can recognize objects in pictures and provide contextual information, including its availability and cost (from previously fed data). Many companies also offer computer vision services to improve the customer experience for regular buyers. Using facial recognition techniques, data can tell the frequency of purchase and purchase history, leading to a more personalized experience.